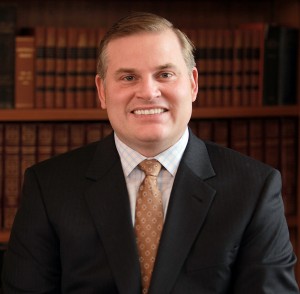 BRIAN S. BROWN
President of the National Organization for Marriage
Brian S. Brown has been president of the National Organization for Marriage (NOM) since 2011 after having co-founded the organization in 2007 and serving as its first executive director. NOM is the nation's largest organization dedicated solely to the protection of marriage and the faith communities that sustain it.
Mr. Brown is widely regarded as one of the nation's foremost advocates for preserving marriage, recognizing its importance to men and women, children and society as a whole.
Brown led NOM's work in California helping to qualify Proposition 8 to the ballot, and campaigned throughout the state in 2008 to successfully urge its adoption. He has represented NOM in successful ballot fights on marriage in Maine (2009) and North Carolina (2012), and was a key leader in the successful 2010 effort to unseat three Iowa Supreme Court justices who had redefined marriage. Brown continues to lead NOM's work in state ballot initiative contests, as well as legislative, judicial and public education activities.
Mr. Brown, an Oxford University-educated and articulate advocate for marriage, is a sought-after speaker who has addressed hundreds of gatherings throughout the country, and internationally. He has conducted countless media interviews on issues surrounding the definition of marriage. His views on marriage have been reported worldwide and in virtually every major news outlet in the United States. In 2012 Brown debated prominent same-sex 'marriage' advocate Dan Savage on the importance of preserving marriage, a debate moderated by a reporter from the New York Times and broadcast over the Internet in which most independent observers acknowledge Brown won handily.
Prior to co-founding NOM in 2007, Mr. Brown served as executive director of the Family Institute of Connecticut. During the five years he was with the Family Institute, he developed it into one of the largest statewide pro-family organizations in the Northeast.
Mr. Brown is also the founder and Chairman of ActRight.com, a clearinghouse for conservative action which has helped raise over $7 million from grassroots activists to support conservative causes and candidates.
Mr. Brown is a C. Phil. at UCLA in American History, earned his B.A./M.A. in Modern History at Oxford University, and received his B.A. in History from Whittier College. He and his wife Susan have eight young children.