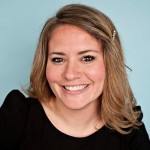 DAWN E. HAWKINS
Executive Director of Morality In Media
Dawn is a passionate defender of human rights who has dedicated her life to fighting against societal harms that threaten the dignity of others. Her energy, creativity and mobilization skills have revived the anti-pornography movement. She has developed a national strategy uniting conservative, women's rights, child advocacy and religious groups, as well as political leaders on both sides of the aisle to work together in raising awareness of the pandemic of harm from pornography. Through her leadership, Morality In Media has grown a network reaching hundreds of thousands of people all over the world. Dawn has appeared on many local and national television programs, regularly authors articles and speaks around the country addressing the harms of pornography and what can be done to curb the growing pornification of our culture.
Prior to joining MIM in February 2011, she was a volunteer working for several hours each week for Patrick Trueman, current president and CEO of Morality In Media.  While volunteering for Mr. Trueman, she was employed by a political consulting firm helping businesses and political candidates utilize digital strategies to reach expansive audiences and raise funds. Her expertise in social networking and digital strategies contributed to the successful election of several high-profile candidates in the 2010 election cycle. Dawn has worked on a number of prominent political campaigns, including Marco Rubio for Senate in 2010 and Mitt Romney for President in 2008.
Dawn regularly volunteers for organizations devoted to helping children and the homeless. She is a graduate of Tufts University and currently resides with her husband, Michael in Virginia.